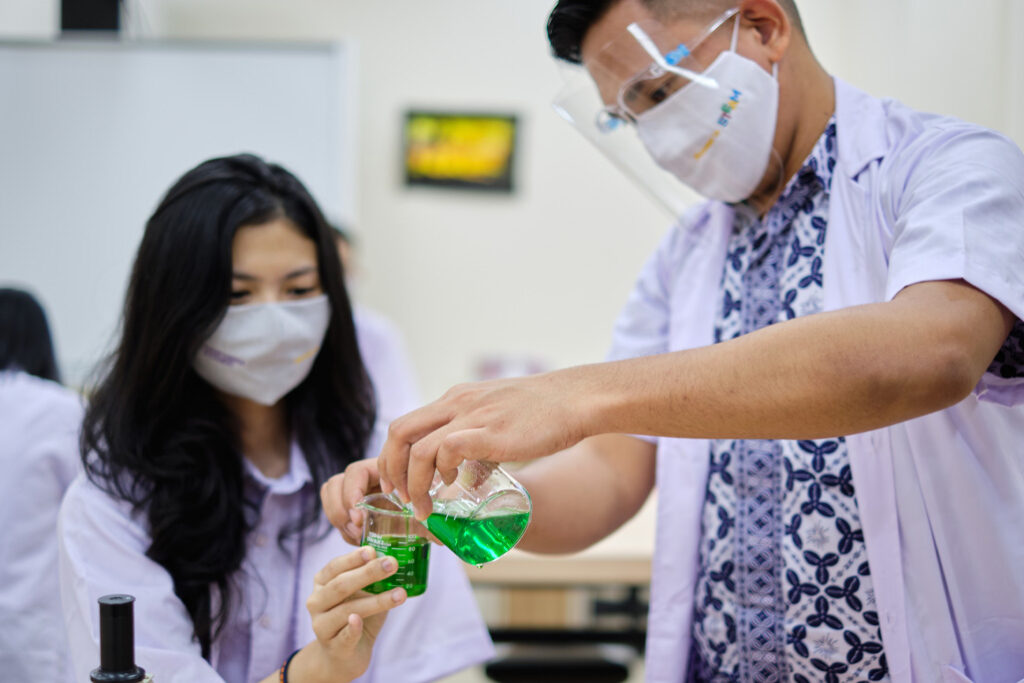 What is STEAM?
The STEAM education model at Sampoerna Academy is an instructional approach that emphasizes collaboration and personalized learning. In through-STEAM learning, student groups engage in a meaningful inquiry that is of personal interest to them. These problems are real-life oriented, either curriculum-based or not, and often interdisciplinary. Learners decide how to approach a problem and what activities or processes they will perform. They collect information from a variety of sources, and then analyze, synthesize, and derive understanding from it.
Who We Are
Sampoerna Academy philosophy encourages students to inquire, explore, innovate and communicate, providing vital skills required for leadership in Indonesia and abroad. Coupled with internationally-recognized academic credentials, we are equipping our students to compete and succeed at every stage of life. With the advent of the information age available at our finger-tips, our job as a school is to teach our students "to learn how to learn".
Drawing from the world's best curricula and American-based STEAM (Science, Technology, Engineering, Arts, and Math) methodologies, we are equipping our students with global exposure and an internationally-recognized academic qualification. Our environment was created to encourage a culture of innovation and collaboration. Moreover, our integration of communication, multiple language proficiency, and collaboration in team projects sets us apart from most other schools in ASEAN.